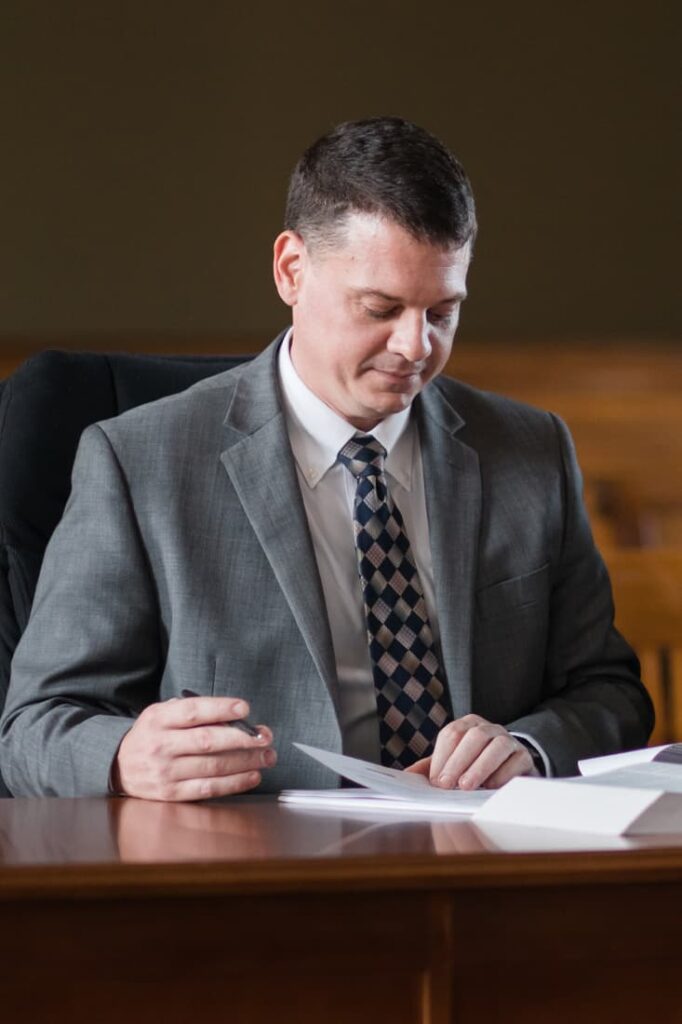 Brendan R. Ellis
Brendan graduated Honesdale High School in 2003 and went on to earn his B.A. from the University of Richmond in 2007. He obtained his J.D. from the University of Richmond School of Law in 2012, where he received awards for Trial Advocacy, Negotiation, Excellence in Criminal Law, and Pro Bono Service. Brendan began representing criminal defendants in serious felony cases during his third year of law school, earning an acquittal for his first client.
Brendan returned to Honesdale in 2013, joining Matthew L. Meagher, Esq. as an associate attorney. Matt and Brendan worked together providing a full-service law firm focusing on family law, real estate, small business representation, estate planning, and other transactional matters. Brendan took over the practice in 2021 upon Matthew Meagher's election to the Court of Common Pleas.
Brendan has served Wayne County as a public defender, guardian ad litem, member of the drug treatment court, and presently as an Assistant District Attorney. He is a past Treasurer and Vice President of the Wayne County Bar Association.
​Outside the office, Brendan remains heavily involved in his community. He serves as the Mock Trial Coach for Honesdale High School, on the Board of the Honesdale Area Jaycees, and as the Scoutmaster for Boy Scout Troop 1.